Welcome
Solway Community School is at the heart of the community in Silloth. Established over 50 years ago, we have a reputation as school where students of all abilities excel. Our big strength is our small size – everyone knows everyone else; yet we are able to provide a wide range of courses to match learners' strengths and interests. We know everyone – and we help them develop into unique and self-confident individuals.
Welcome Back – November 2021
Open Evening – Tuesday 28th September 2021
We will be holding an Open Evening on Tuesday 28th September to which all of our prospective year 7 students are invited.  Given a recent rise locally in cases of COVID-19 we have slightly adapted how we will run our Open Evening; we have therefore had to change from what we have previously published in order to ensure everyone is kept safe.
Parents and children are now requested to attend one of two tours of the school on 28th September. The first of these will start at 5:15pm, the second will take place at 6:00pm. Please arrive five minutes before the start of the tour. Please enter school via the main reception where you will be directed to the main hall.    Prior to the tour will be an opportunity to meet some of the senior leaders, where they will share a little more about what we do.
The tour will comprise of a supported walk through the school and a visit to our classrooms. Unfortunately, we will not have teaching staff or students at hand to answer your questions this year, as we normally would.
We estimate the whole experience will not take longer than 45 minutes.
We are aware that there may be limited opportunities to ask questions on the evening, so we are offering all parents the opportunity to book a 1:1 slot via ParentCloud (an online system similar to Zoom) with either our Deputy Headteacher, SENCO or other senior leader following the open evening.  We will provide details of how you can book these conversations at the open evening.
We will be sharing further information via the school's website and Facebook pages if you are unable to make the evening itself.
Solway Open Evening and Prospectus Letter September 2021
Term Dates 2021-22 Letter
Return to School letter & Consent form
Return to school letter – all years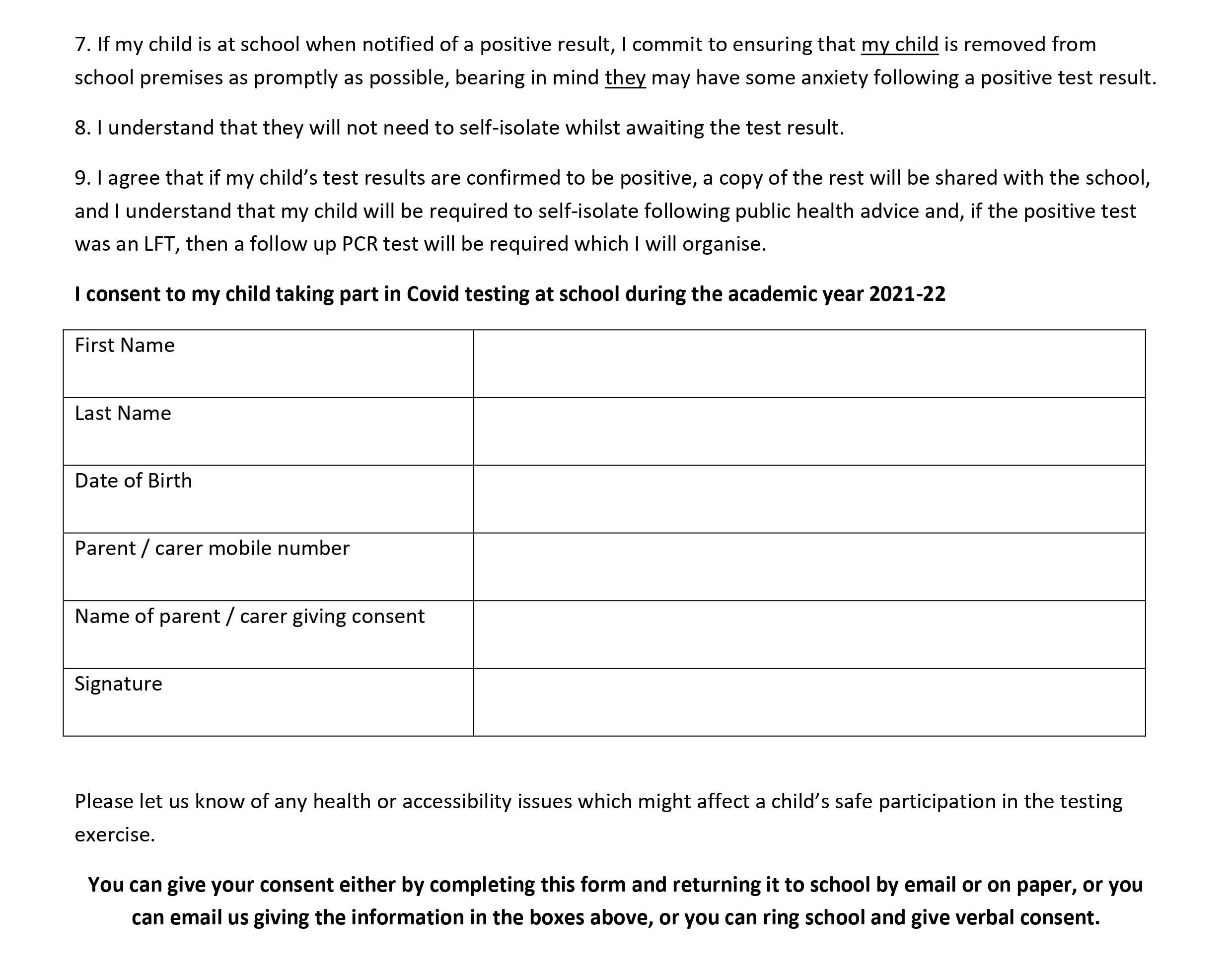 Exam Results and Appeals
We are very much looking forward to our students receiving their GCSE results on Thursday 12th August 2021.
Our students have had a difficult and anxious time as a result of the disruption caused by the pandemic, but have faced these difficulties with fortutide and optimism, and have worked incredibly hard to achieve the grades that they have been awarded.  The process of the submission of Centre Assessed Grades was carried out by their teachers with the upmost diligence and professionalism, and considered a wide range of evidence and followed our Centre Policy when submitting grades.
Our policy, which was checked and approved by JCQ, can be accessed here:
Solway Community School Centre Policy 2021
If students wish to appeal, guidance and appeals form can be accessed here:
Note on the appeals form, there are some boxes that need not be completed – for example the UCAS number which is not applicable to our students, and submission dates are per our guidance, not per the dates on the Appeals Form.  Appeals Forms should be sent to office@solway.cumbria.sch.uk by the date indicated in the Appeals Guidance.
 Letter from Cumbria County Council – June 2021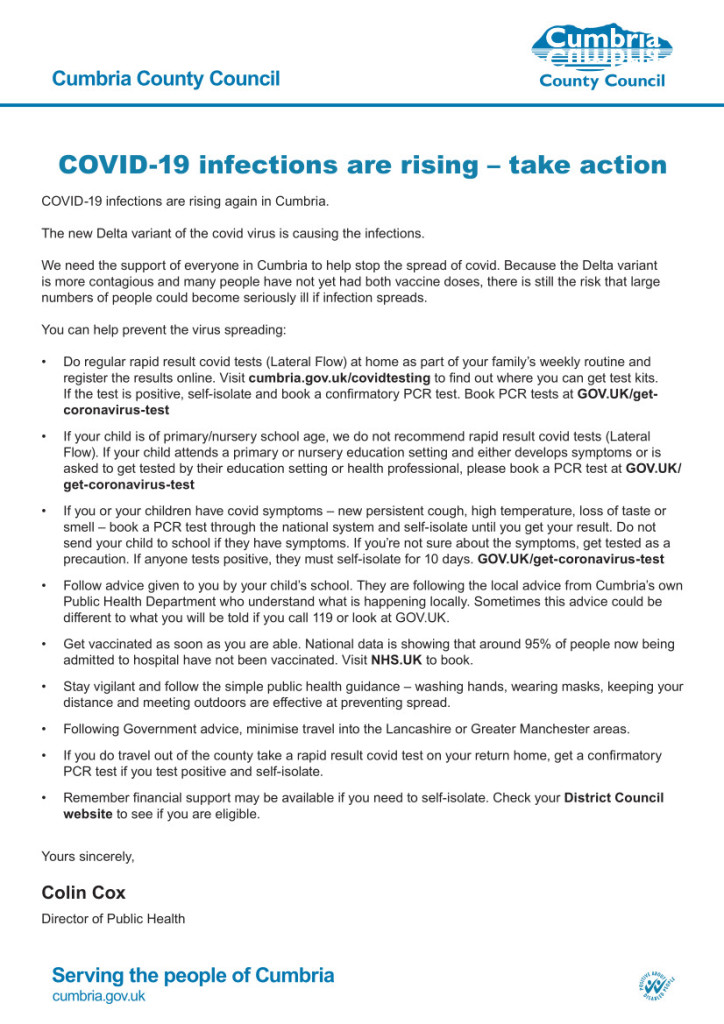 Letter from Cumbria County Council
2021 Centre Assessments
Letter to parents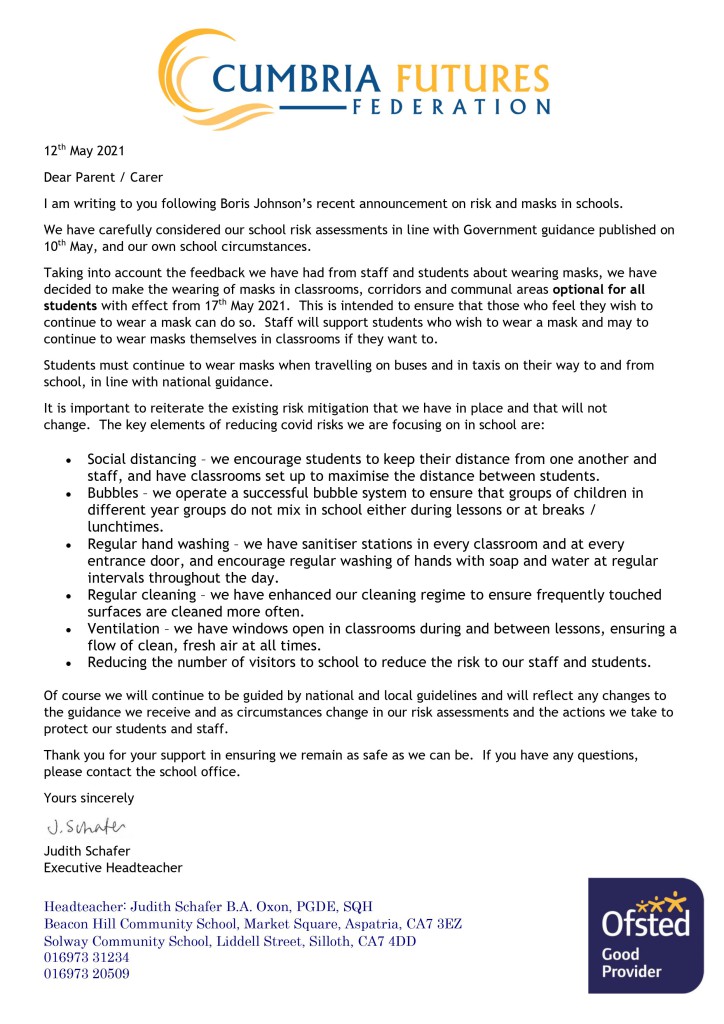 Proposal to Federate
We are consulting on the expansion of our Federation to include Richmond Hill Primary School in Aspatria.  Parents of students at our schools and other stakeholders are very welcome to have their say.  Feedback can be made either on the attached consultation form or via our online survey on https://forms.office.com/r/NtTHQ3t7cN
March return to school letter
Social workers in schools

Careers information
CCC Apprenticeships
From next week we'll be recruiting to a wide range of rewarding apprenticeship opportunities across the county for people of all ages and backgrounds.
If you want to be the first to know, sign up to email alerts here 
http://orlo.uk/B6sdf
---
Gen2 – https://gen2.ac.uk/vacancies/student-vacancies
---
Inspira – Spring term offerings
---
RAF Careers 
Apprenticeships with the RAF
---
Nelson Thomlinson Sixth Form
 The deadline for applications is Monday 1st March 2021.
---
Consultation on Times of the School Day
Children's Mental Health Week
Tips for having a conversation with a child about mental health
---

Update for parents – managing student illnesses
Updated Privacy Notices and processing data during Covid-19
We have updated our privacy notices for students and parents here, and need to let all parents, visitors, students and staff know that personal data of employees, parents or visitors to school may be shared with NHS / Public Health Agencies / NHS Track and Trace where relevant to the Covid pandemic.  We will share information only with appropriate authorities, only through secure methods and we will limit the data shared to the minimum necessary.  We will verify the identity of individuals requesting personal data and keep a record of the data shared, and where practical will notify individuals whose data has been shared.  If you have any concerns or queries please contact our Data Protection Lead via the School Office.
Kooth
Click here for more information
Safeguarding & DA flyer for Cumbria residents
Attached some very useful wellbeing tips that might be of use to parents and students.