KS4 over three years
We have worked hard to accelerate the pace of learning and progress.  Students chose option subjects at the end of Year 8 and, while planning a broad and balanced curriculum, begin GCSE courses in Year 9.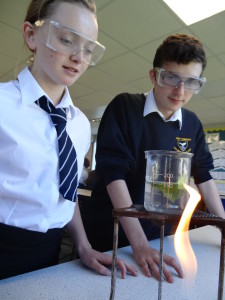 At KS4 students will study a number of GCSEs; all will do English Language and Literature, Maths and Science, either discreet Physics, Chemistry and Biology or Additional and Core, and RE.  We are able to offer a wide range of option choices to complete their curriculum;  EBacc subjects including History, Geography and Spanish, and vocational options at alternative providers such as Construction, Motor Vehicles and Catering. Other choices which are popular include PE Studies, Art and Design, Hospitality and Catering and Resistant Materials.
In KS4, IQ lessons are used to consolidate prior learning, to give extra time to option subjects and, on an individualised basis, plug any gaps in knowledge or skills the students need. Where we have the opportunity, we have also used these lessons to deliver cross curricular projects, for example a joint Science and Geography investigation of the Solway wetlands in the summer of 2016.
Because we are small, we are able to work flexibly with the students to make sure the range and number of their options suits their interests and abilities. There is no one size fits all education, and we are proud of the fact we can offer a personalised curriculum where every child is considered individually.